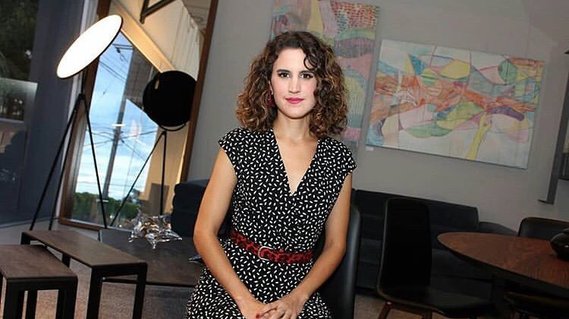 Alejandra Macouzet is a visual artist and illustrator from Mexico, currently living and working in the city of Toronto, Canada.
She describes her work as down to earth, but at the same time whimsical and playful; she likes to explore ways to create awareness towards issues such as the environment, equality, education, and child development, through colorful illustrations.
Her work has been awarded and presented in different group and solo shows in Mexico and Canada. She enjoys working with different techniques, such as painting, collage, muralism, printmaking, and digital drawing; which has allowed her to find her own distinctive style and given her the tools to create a variety of different artworks.
Alejandra's work currently focuses on children's book illustration using digital techniques.
"I think it is necessary for everyone to connect with art from an early age and to continue enriching this connection in their adulthood. Art can teach us how to deal with emotions, and how to express negative or positive feelings in a proactive way, that is why I think everyone should be allowed and motivated to create. If we learn to create we will most likely stop destroying"